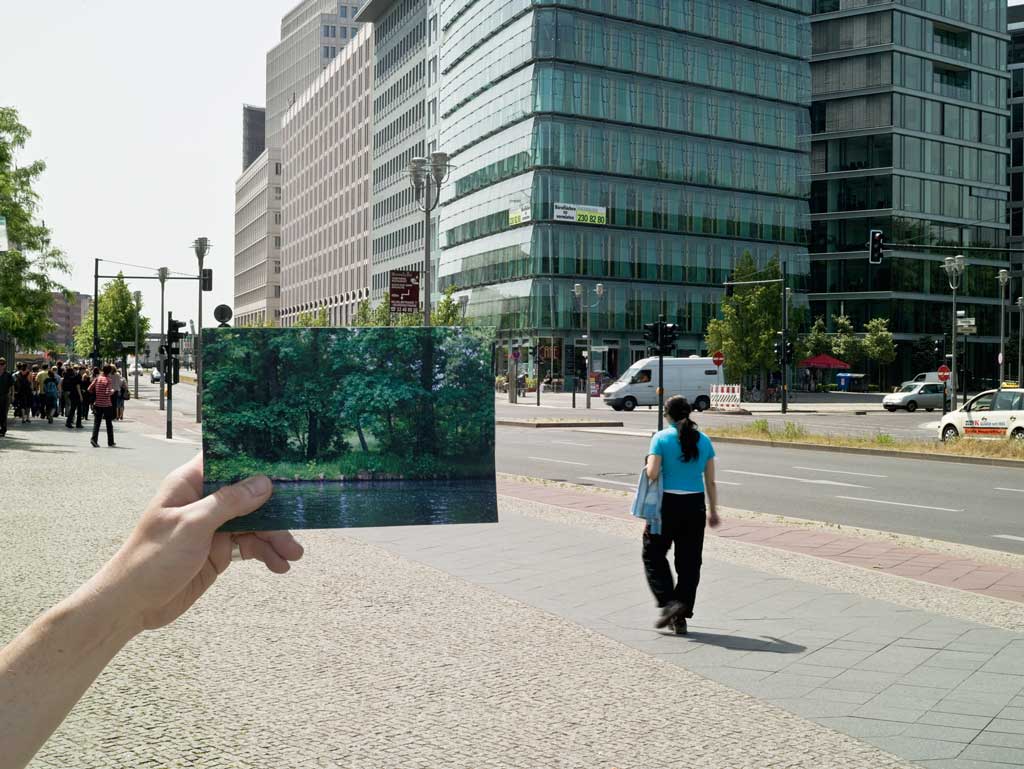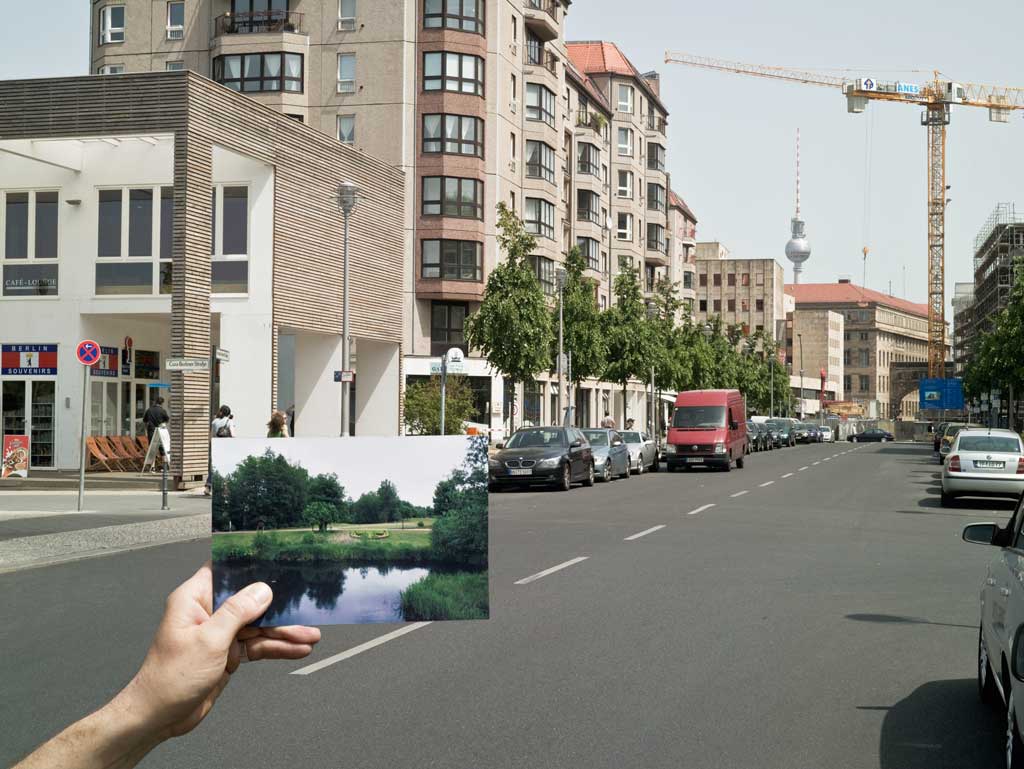 berlin in lübben, lübben in berlin
The two sites in Lübben, Spreewald were geographically laid over Berlin, using a notion of a centre point in both cities and an identical distance and direction measurement. (This is a technique I use in my performance lecture, Unfallen to find the location of accidents I have had in London wherever I give the performance).
Photographs of the sites in Lübben were taken to the corresponding Berlin locations and photographed with a medium format camera by Manuel Reinartz.
These were then hung under the bridge by the punt harbour and installed on the canal bankside for the duration of the summer 2008.