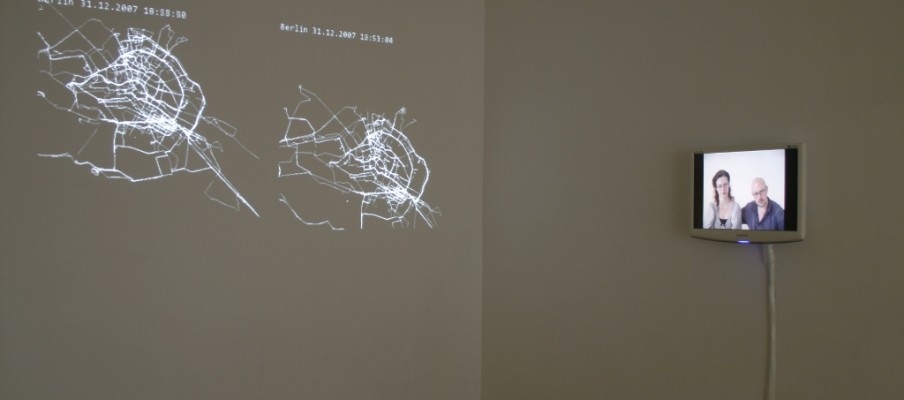 Narrating Our Lines (2007 & 2010). Two-channel video installation. 1 hr synchronised loop. DV, Sound, Openframeworks animation
Narrating Our Lines is a task, performed to video in 2010, of playing an animation of GPS traces from Belasco & New's database from 2007. In it, the pair attempt to remember what the abstract lines they made three years previously mean in biographical terms.
The two-channel video piece has been presented at Belasco & New's solo exhibition at Art Laboratory Berlin in 2012. The animation element was created using open source software specially commissioned by Belasco & New from Peter Vasil using OpenFrameworks and available for all at github.
Belasco & New have also developed a live version of this task that was performed at Kunst-Werke in Berlin in December 2014.
Below is a one-channel teaser version for preview purposes.