the chance to create your own RealSpace (NOT trademarked)
Participants in MySpace — YourSpace — OurSpace created RealSpace profiles and networks with like-minded people in 'reality.' Participants filled out the account questionnaire (not on a computer, but with a physical pen or pencil), thought up a user name, and were given an A5 cardboard tray. Each profile did not receive much server space, but is space was real. Participants used scissors, paper, glue, magazines and anything else that would fit in a cardboard tray, to create what they wanted in their profile. They could use of whichever colors or textures they wanted, and they could even make their profile smell.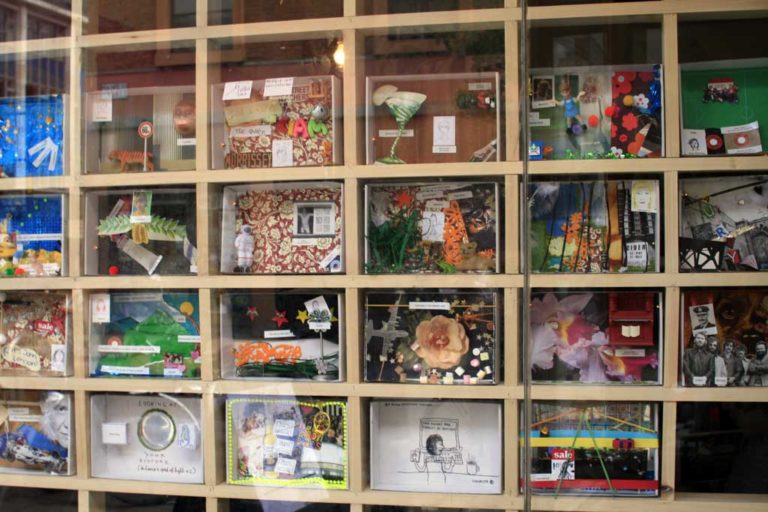 When a particpant's profile was ready, he or she would install it in the server (wooden shelving in a window) and coule then message other account holders using glue-on-envelope smtp servers.
We make the following promises to users:
Your profile is your property: you can take it away at the end of the exhibition
If you don't like your profile, you have the right to delete (destroy) it
Your profile will not be sold on to any third party
We will not compromise your security by allowing identity theft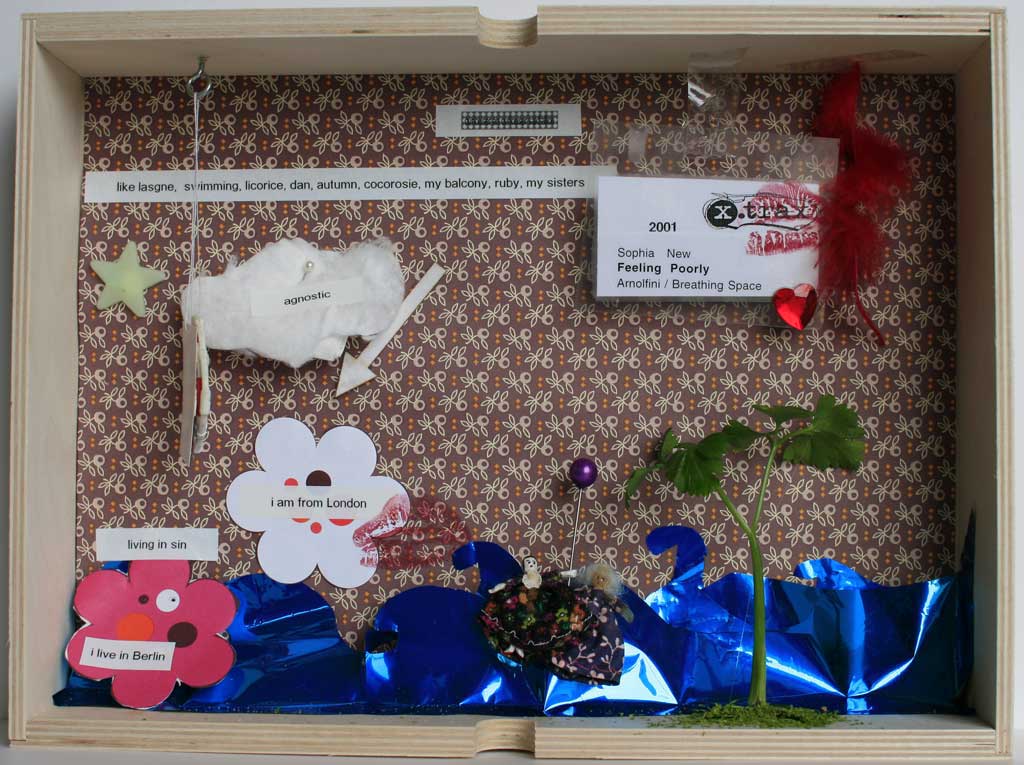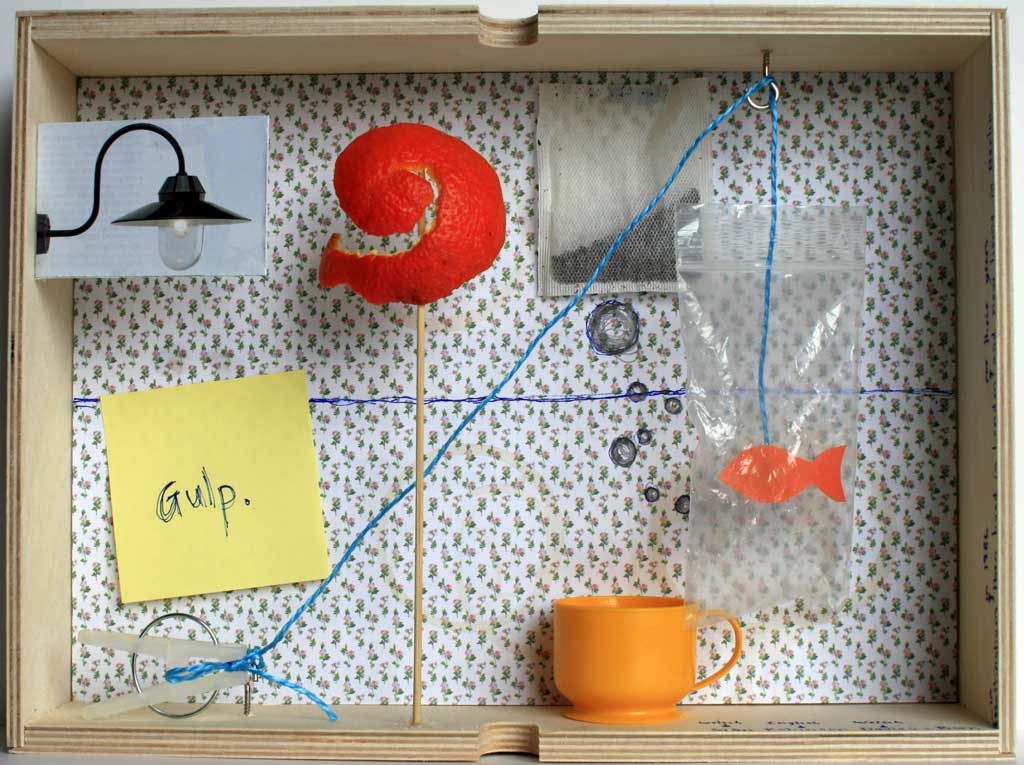 MySpace — YourSpace — OurSpace manchester report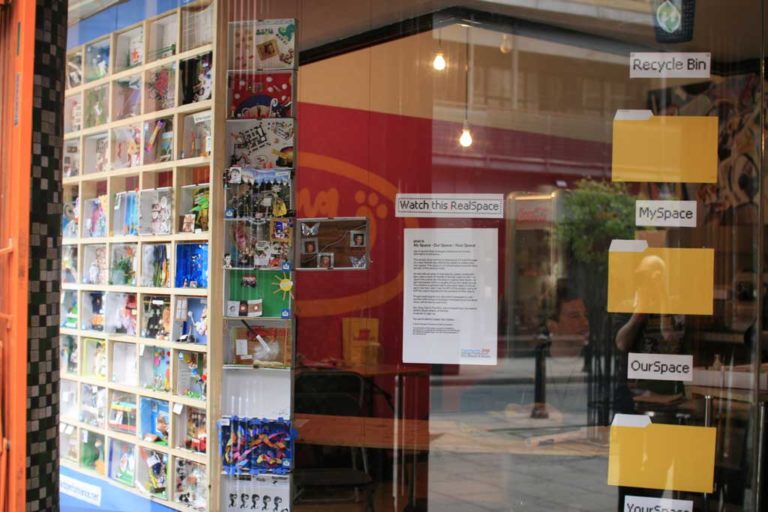 We overwhelmed with the response in Manchester: 95 wonderful Spaces were made at Cafè Pop.
The networking aspect of the project, where users could leave messages for other users, really took off. We had people finding flats in Cologne and school children from different schools exchanging phone numbers.
People began bringing friends along and phoning each other to say that they had new messages.
The RealSpace was not without technical difficulties. There was an instance of account deletion, when a user wasn't satisfied with her Space and decided to make a new one and remove the first one she made. We had a couple of incidents of spamming where people were leafletted for different events based on what their Spaced looked like. One morning, we even had a 'server crash' where one heavy Space was knocked out of the shelves, pulling two whole rows down with it.
There are more images of the project on flickr.flickr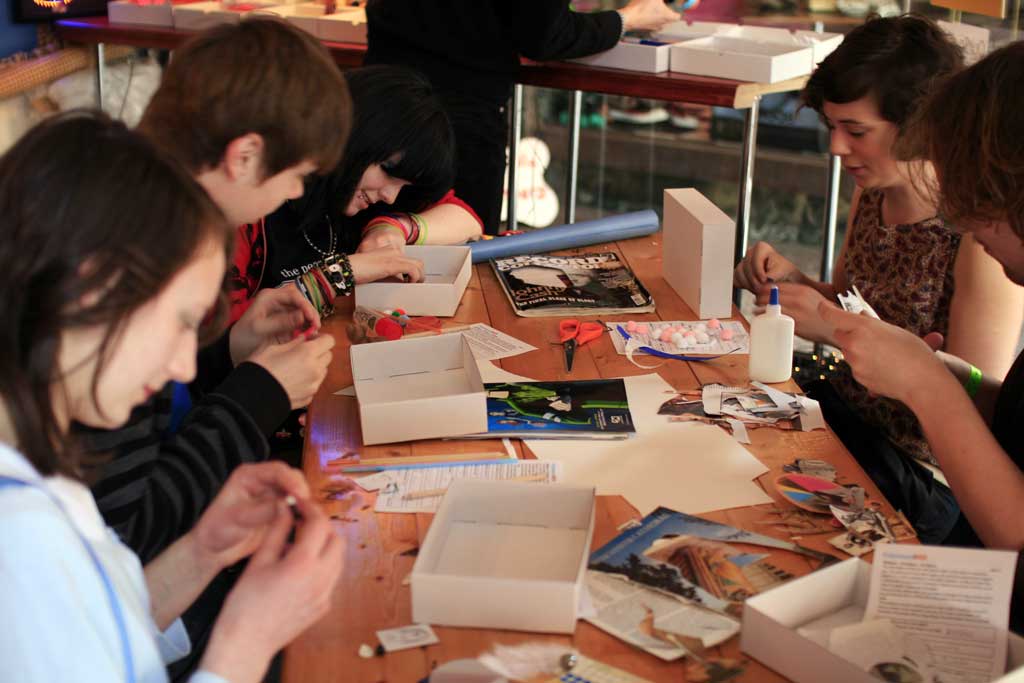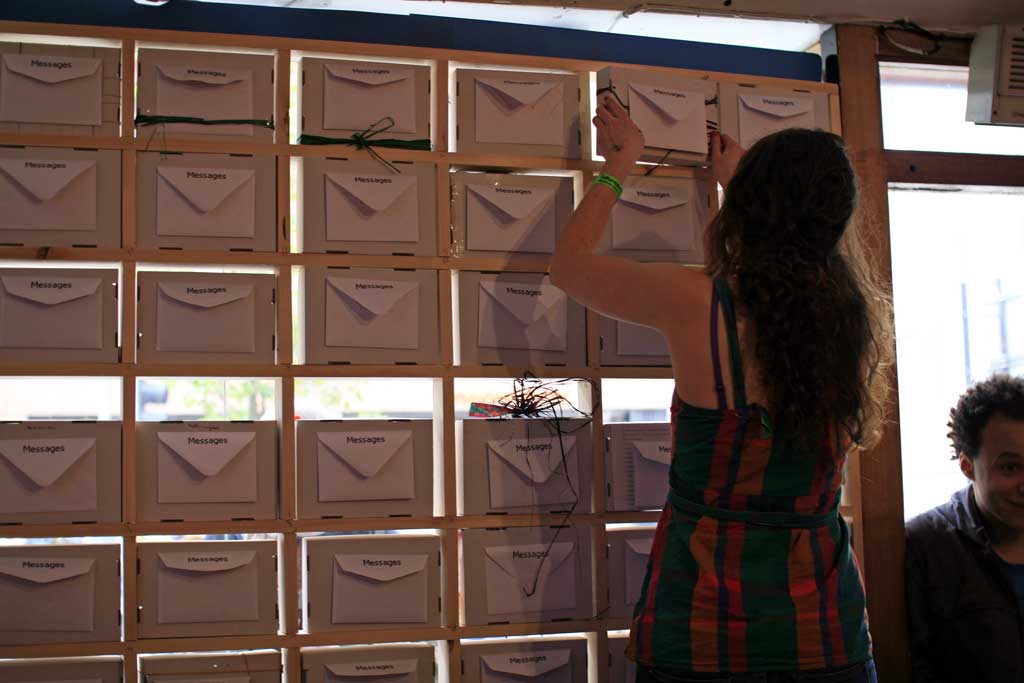 thanks
People really took the project to heart, and we feel extremely happy with the response from the participants, the support from Futuresonic, and our hosts, the wonderful vegetarian Cafè Pop.
We would like to thank Kit, Drew and the Futuresonic team, the sociologists and ethnographers from the Universities of Manchester and Lancaster, Mat Fenton, Martin and Lee at cafè Pop and of course our collaborator for this project, Sian Robinson Davies.