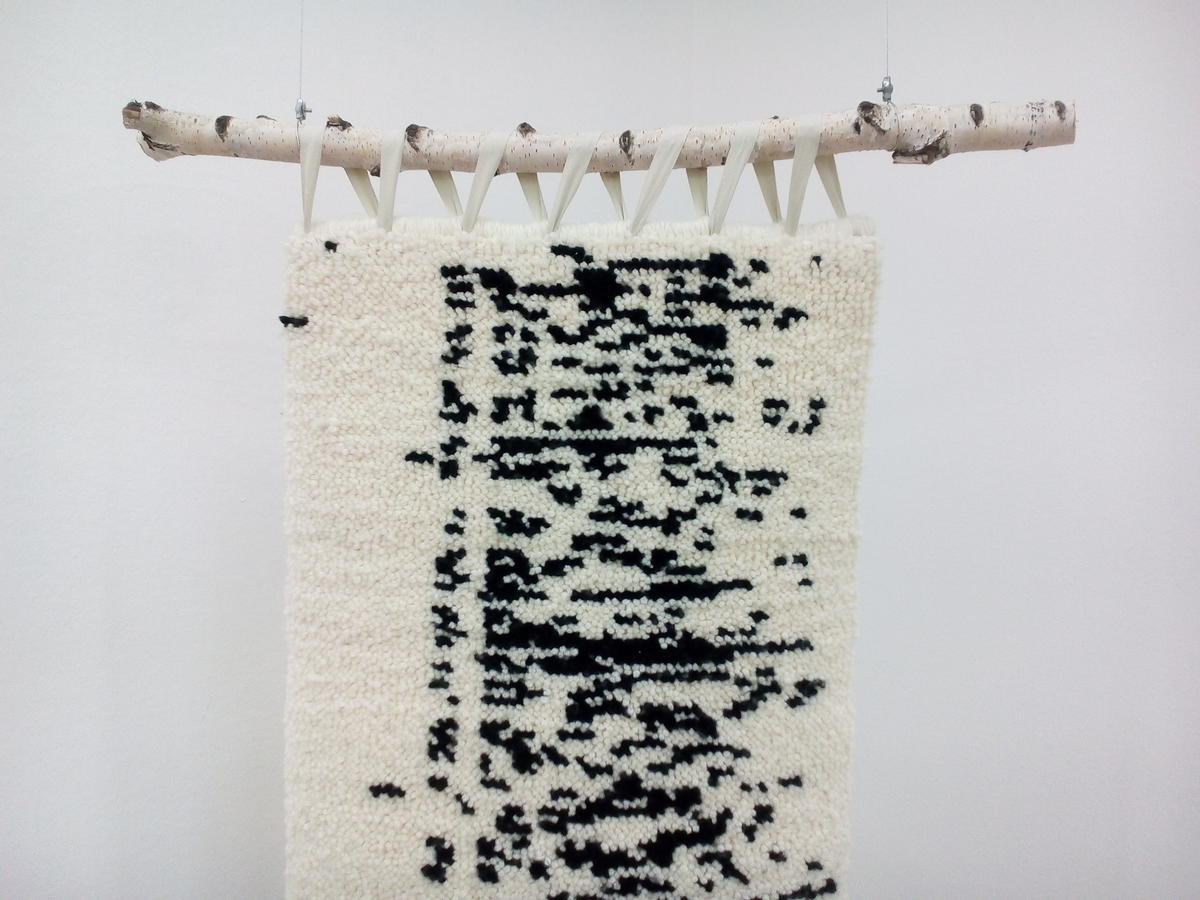 Knotted Time is a carpet representing of our GPS data. We are fascinated with the idea that pattern, alongside its decorative function also encodes information. In many traditions of carpet and textile making all over the world, patterns can represent historical, narrative, mythological and familial relationship information.
The information encoded into the carpet is derived from the collection of everywhere we go in our daily lives which we have maintained for well over a decade. Each carpet represents a year of GPS data for one of us. Each line of the hand knotted carpet represents a day. There are 72 knots in a line, so a knot represents 20 minutes. If there are any GPS data within a 20 minute period, the knot is made with black wool. In this way, the pattern produced represents activity outdoors (black wool) vs indoors or no data (white wool).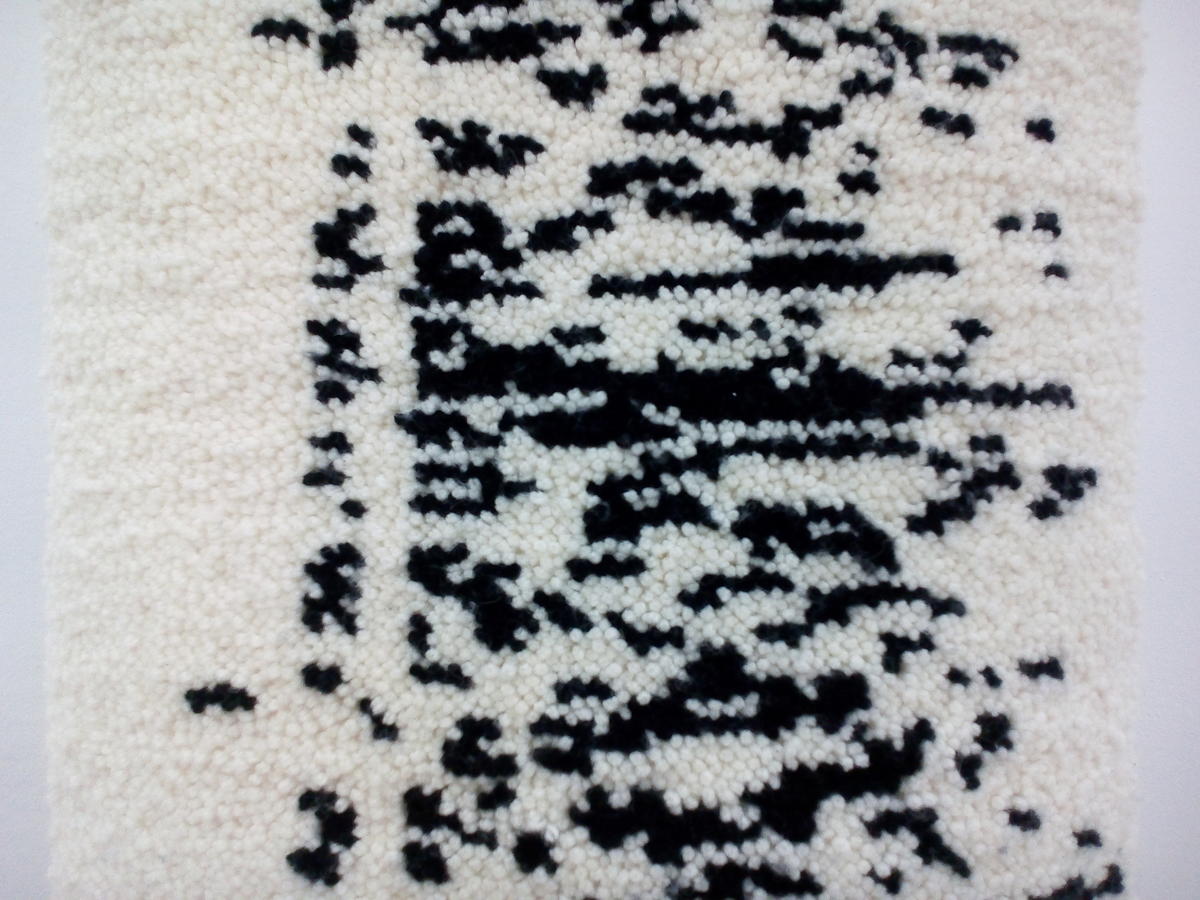 Materialising data usually stored digitally also addresses a critique we have of digital technology that the storage methods are often obfuscated (see James Bridle's writing on the 'cloud') as well as requiring a lot of energy input to store and access. Data encoded as textile is foldable, transportable, requires no huge energy requirement to access and is potentially long lasting. There are carpets in circulation today, after all, that predate the invention or magnetic storage media by hundreds of years.
Dan wrote a computer script to produce patterns from which the carpets were hand knotted by many different people, some of whom participate in the video we made to accompany the installation. Knotting Time was initially made for the group exhibition 'Networking the Unseen' at the Villa Merkel in Esslingen, Germany, curated by Gretta Louw in 2018.
Alongside the first completed carpet which represented Dan's data from 2016, we produced pen plotter pattern annotations. These provide a key to the carpets and insights into the life events that are knotted into them, such as a period for Dan in Hospital, having his gall bladder removed, resulting in an empty stripe in the carpet.
It was also possible to contribute to the carpets as a visitor to the exhibition and we produced a video which you can see below, documenting the process of carpet making involving many different hands and conversations about time, knotting, carpets and surveillance. As well as those people we thanked in the video: Ruby Grace Belasco New, Forough Fami, Lucy Powell, Jackie Rogers, Wolf von Kries, Robin Sydney Willscheidt, we would also like to thank Mona Kuschel and Eva Koziol for their invaluable input at an early stage in the project.