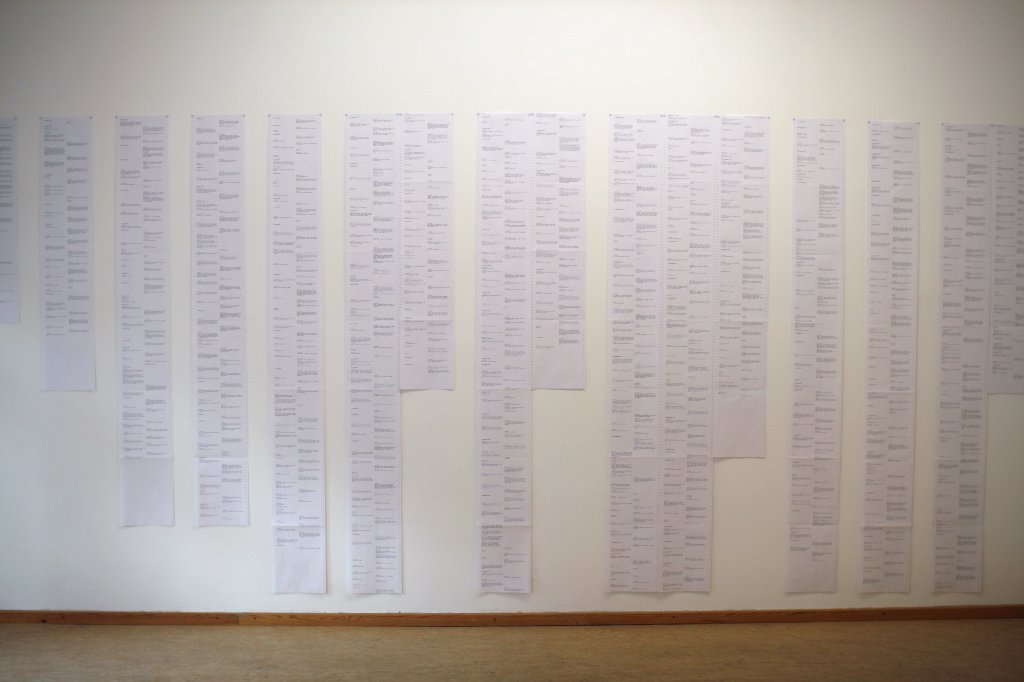 Every Text Message We Sent Each Other in 2011
(2012)
Dot Matrix printer paper, text messages, dimensions vary.
Installation shot Art Laboratory Berlin photo: Belasco & New
Belasco & New have collected every text message the have sent each other since 2007, out of which a number of works have been generated, in an analogue to their GPS recording practice. The related work The Printing of Every Text Message We Sent Each Other Since 2007 (2011) was produced the year before for Tracing Mobility at the Haus der Kulturen der Welt. For Belasco & New's solo show Navigating the Everyday at Art Laboratory Berlin, they filled one gallery wall with continuous paper of their unexpurgated messages for the year before, grouped in columns by month.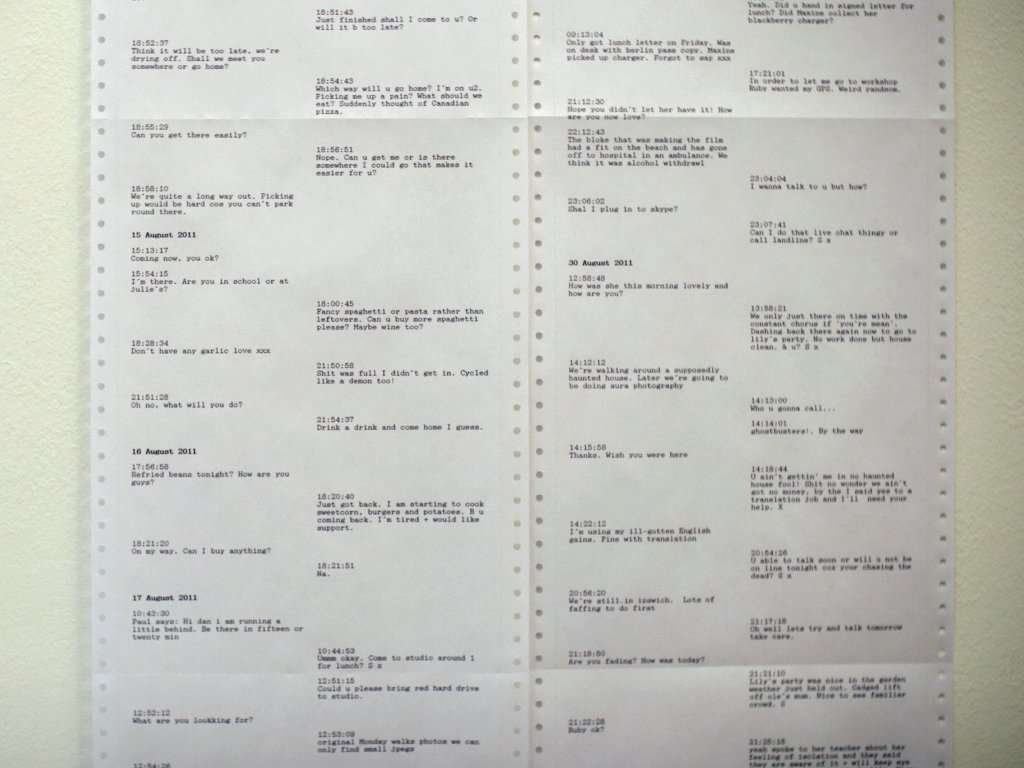 The performance piece A Message to You is a durational, live outcome of this collection