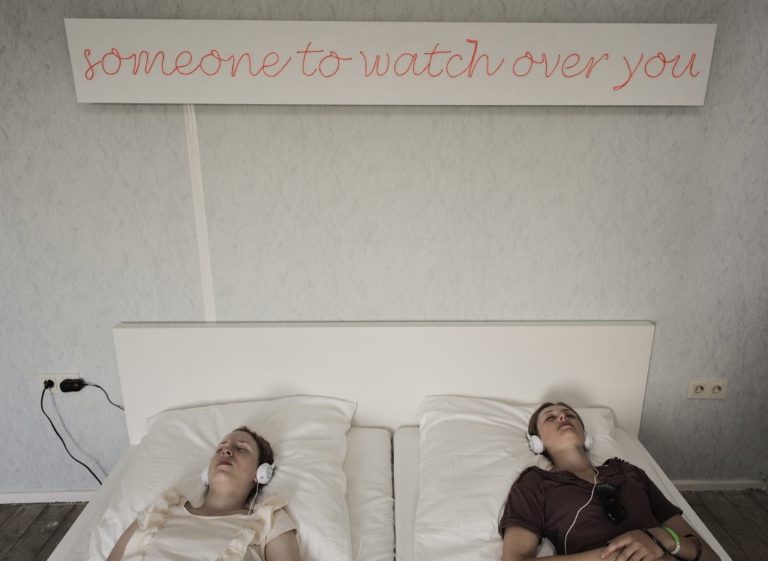 For X-Wohnungen, part of 16th International Schillertage at the Nationaltheater Mannheim, we developed a new audio piece to be played to two people at a time while they lie on a double bed in an empty apartment in a poor suburb of Mannheim, looking over the city.
The urge to make Someone to Watch over You was our desire to give the audience a reflective and peaceful break on the X-Wohnung tour of private apartments and to meditate on those moments in life where we observe people sleeping.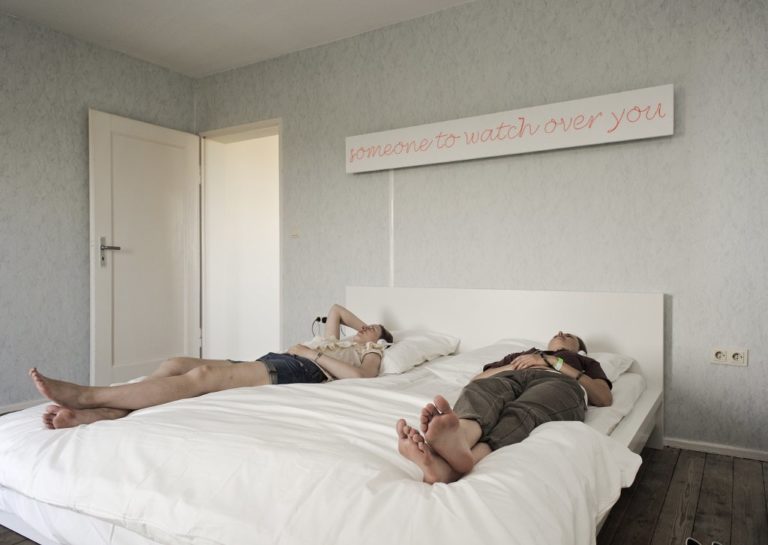 One of our starting points was the intimate moment we share every night when we go and look at our daughter sleeping just before we go to bed ourselves. This moment of intimacy, voyeurism and vulnerability motivated us to think about other people we have watched over and to think about how the population of a city watches over it and is in turn watched over. We are interested in playing with the borderline between care and surveillance, asking what responsibilities we have to a city and what a city's responsibilities could be to us.
audio (english)
audio (deutsch)