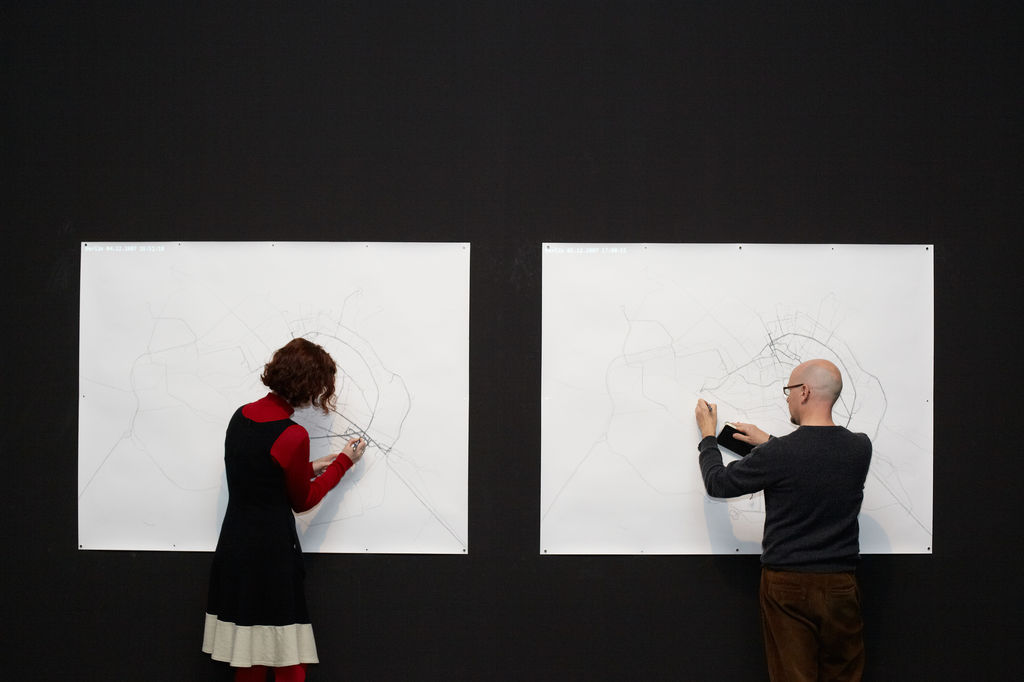 Using software specially written by Peter Vasil, All journeys between 2007 and 2011 were redrawn, line by line during exhibition opening hours at the Haus der Kulturen der Welt in Berlin as part of the exhibition Tracing Mobility curated by Trampoline in November 2011.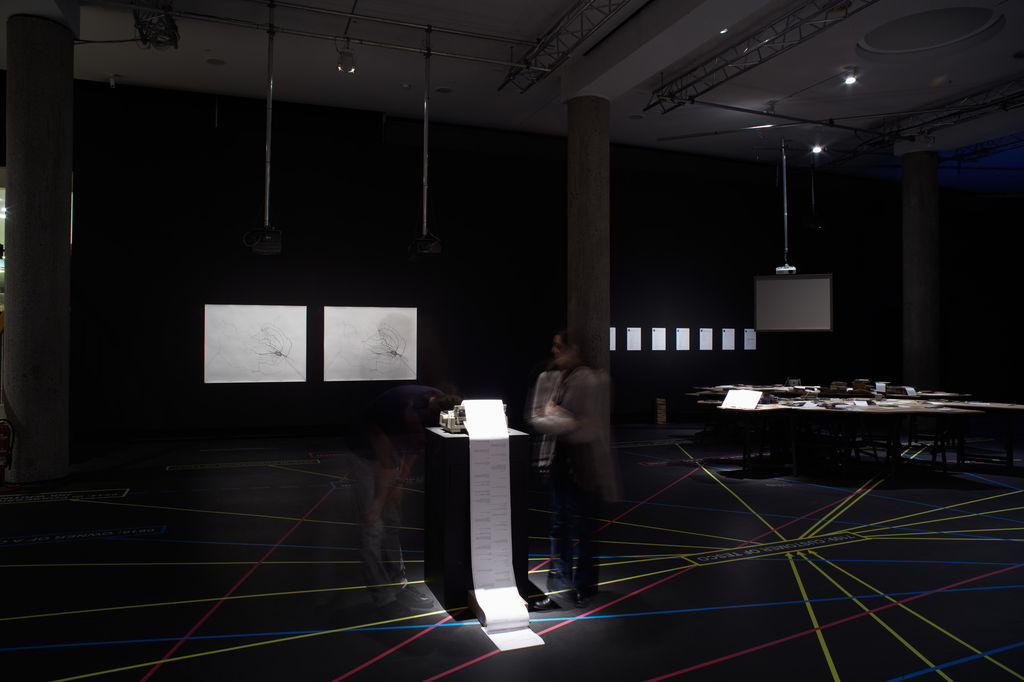 The Re-drawing of Everywhere We've Been in Berlin Since 2007 (Background) and The printing of every text message we sent each other since 2007 (Foreground) in Tracing Mobility (Photo: Manuel Reinartz)
Belasco & New have previously redrawn their journeys directly onto gallery walls at the Suvi Lehtinen Gallery in Berlin and the Meter Room in Coventry in the context of Elly Clarke's Mobility Project.
The drawings (100 x 150 cm) have also been shown in 2014 at Platform in Munich as part of Gretta Louw's exhibition Net Work.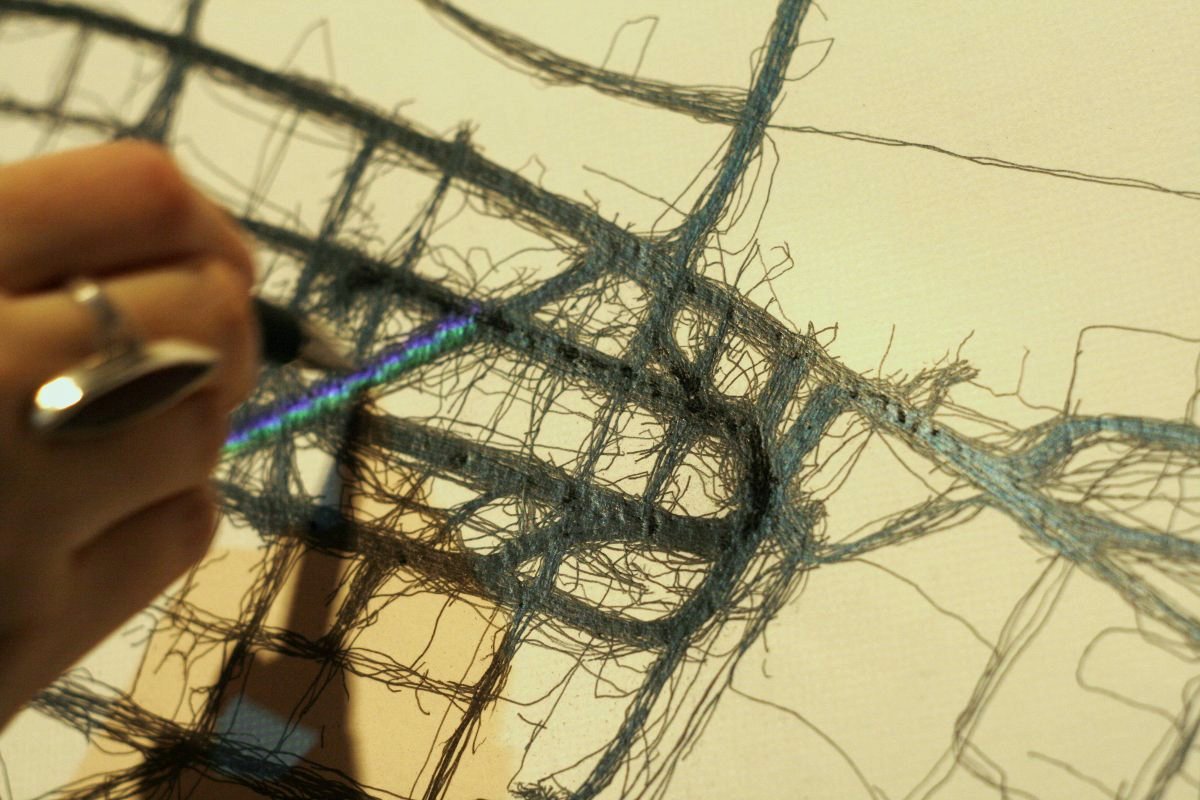 Detail of drawing process photo: Belasco & New