Since 2003 (Belasco Rogers) and 2007 (New), all journeys have been recorded with a GPS. They are the only people to have such a long record of every movement they make in this way. You can find an archive of GPS maps here
Daniel Belasco Rogers. All Points in Berlin 2003-2016. Animation. 1 frame = 1 year
Belasco Rogers's initial impulse was to watch himself learn about Berlin, the city he and New moved to in 2001. In 2007 New stated that she would do it for a year to observe how having a small daughter was effecting her movements. She has continued the daily practice to this day and does not now intend to stop.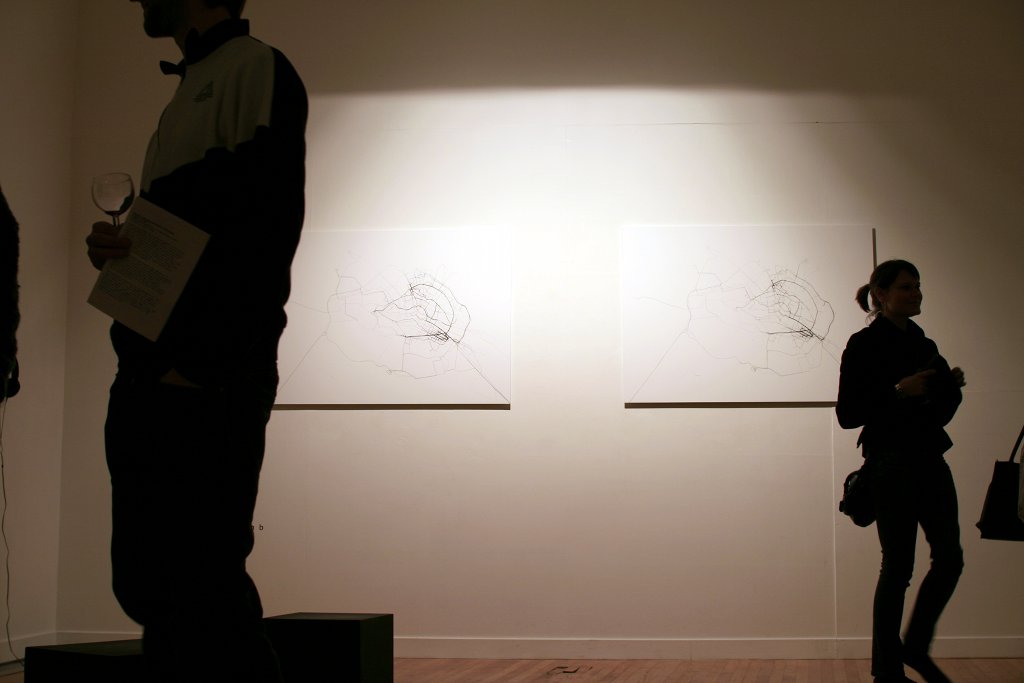 Belasco New Recoded:Landscape and Politics of New Media group exhibition Peacock Arts 2008 Photo: Belasco New
The prints are sometimes made with a pen plotter or printed with archival inkjet inks on acid-free paper and mounted on Aluminium Dibond. As well as being exhibited in Japan, Brazil and Europe, they are in private collections in the UK and Germany.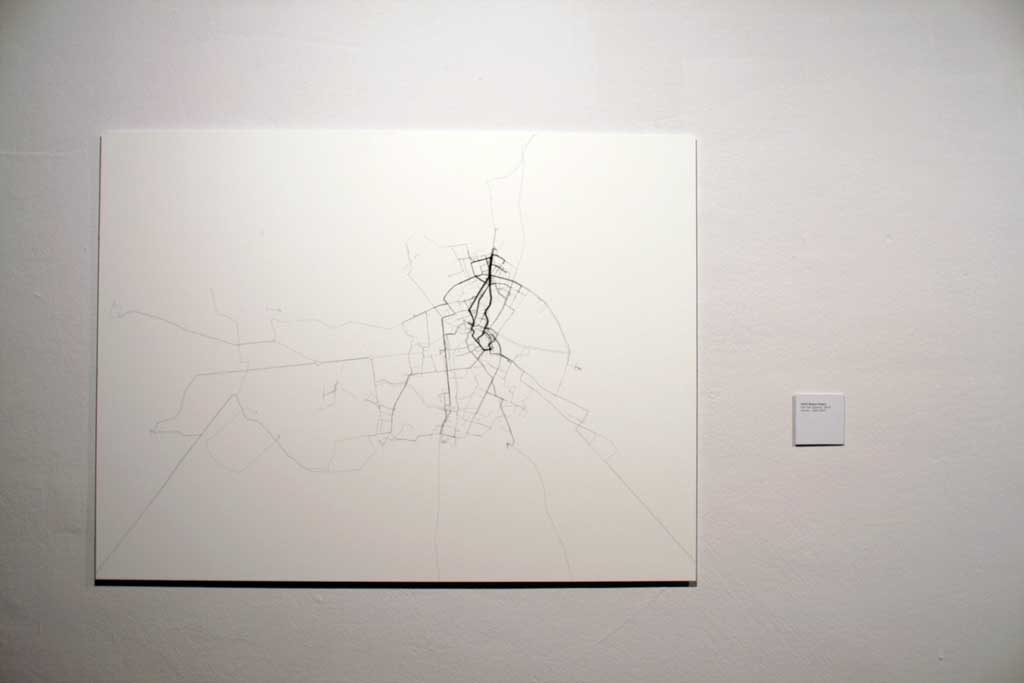 (All Journeys in Berlin 2004 Daniel Belasco Rogers Giclee Print on Dibond 119 x 84cm Akademie der Künste Installation shot Photo: Timo Ohler)