We'd love you to join us at Lucy Powell's Roots in the Ruins at Hildegard, a beautiful garden on the outskirts of Berlin this Saturday 7 Sunday 8 October between 4-7pm (NB postponed a day because of rain) for a fireside dreaming encounter we call Another Green World. Entrance is free.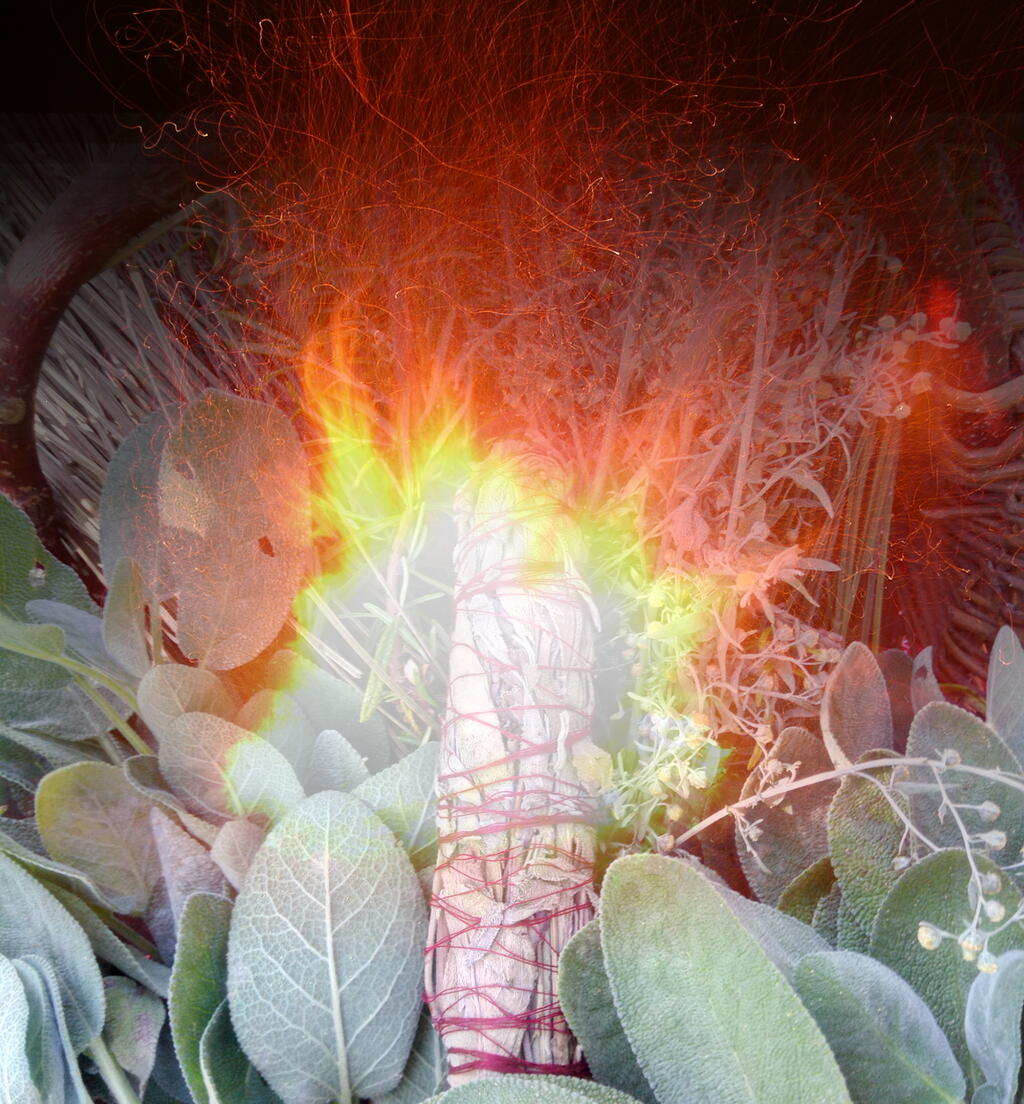 Drossener Straße 16, 13053 Berlin, M4 Feldtmannstr
ROOTS IN THE RUINS
TRANSFORMATIVE PRACTICES FOR FUTURE FLOURISHING
a series of participatory performances, discussions and workshops
in a wild garden in Berlin Alt-Hohenschönhausen
presents
Another Green World
a fireside dreaming with plan b
Saturday 7 October from 4 – 7 pm
followed by drinks and soup
As the autumn sets in and winter draws near, we invite you to dream of better, greener worlds to come. Having gathered rosemary, lavender, wormwood and sage we will bind the herbs ready for you to take home for future dreaming and cleansing.
While we do this, we will collectively enter into future visions beyond the eminent damage to this world and encounter another green world. What does waking up and stepping into this world feel like, sound like, smell like?
Afterwards, sipping lemon balm tea, a wormwood tincture based on a recipe by Hildegard herself and a hearty soup, we will warm ourselves around the fire as we share journeys through the collective imaginary.